Meaning and History of the Names Paton And Patton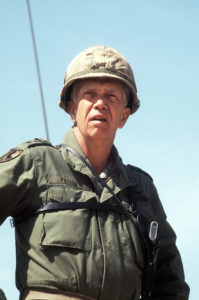 Paton and Patton have similar origins. The meaning of Paton or Patton is noble and strong. They have not been in the top 100 boys names for a long time, and that is partly due to the fact that they feel like last names.
You might remember General Patton, and you will meet people with the last name Paton in Scotland. This also means that people often use them as middle names where they hurt the popularity of Paton.
Famous People and Things with the Name Paton
There is Patton Oswald who is one of the best comedians in America, and he has been in Disney movies to boot. There are a number of kids who may want to use this name because it is so unique. They believe that they may change their persona using this name, and parents may want to choose something that feels a bit more vintage.
Paton is also a manufacturer of motorcycles from Italy, but it is mostly a last name of people such as Alan Paton the author or Alex Paton the footballer. You may use this name if you want to go that route, and you will find that there are a number of people who will be pleased to hear this name because it reminds them of something that they love.
Useful Resources
Discover the meaning and popularity of other Scottish boys' names.