Laird And The Meaning Of The Name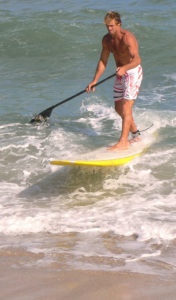 Laird is actually a Scottish name that you can see pretty easily means lord.
The meaning of Laird has been combined with the name Laird to give us the person in Laird Hamilton who made the popularity of Laird jump up just because of his success in the surfing world. We also have Gavin Laird and Howard Laird Barber. This means that there is some precedent to use this name with a boy because there are famous people out there who have it. It is very easy for someone to be sure that they can use this name because they can see that famous people always carry it.
Popularity
It was never a popular name in the first place, but it has gone up in popularity just because of the famous people who use it. However, it has never been so popular that people will want to try it for all their boys. This is one of those fringe names that you will use because you love the name on Laird Hamilton, and you might remember back to Gavin Laird because that helps with choosing the name and knowing that someone else had it in the past and wore it very well.
In 2017, there was only one baby given the name Laird in Scotland.
Useful Resources
Discover the meaning and popularity of other Scottish boys' names.