Origin of the Name Where Kirk
This is a Scottish and English surname that comes from a word that means church. You can see the name Kirk in words like Kirkja, and you will find that most people give the name Kirk without knowing the meaning of Kirk.
The popularity of Kirk has been varied over time because you can see a lot of people using this name as a first and a last name. It changes in popularity because sometimes it seems appropriate and sometimes it does not.
Popularity
Kirk was the 707th most popular boys' name in Scotland in 2016.
Famous Kirk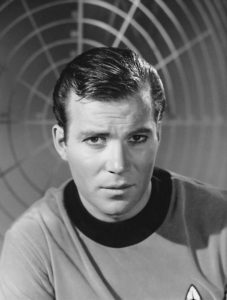 Look at the famous Star Trek character James T. Kirk who is a boy from Iowa. Look at Kirk Douglas who is one of the older actors in Hollywood. That name has been used on TV's Gilmore Girls, and it is a name that find people using when they want their kids to have strong names.
A famous Scottish Kirk is Kirk Broadfoot a footballer from Irvine who has played for the Kilmarnock football team. While a famous rocking musician is Kirk Hammett the lead guitarist from the band Metallica.
You also want to be sure that you have gotten your boy to have the strongest name you can think of. There are a lot of people who are going to be sure that you can get the right name for their kids by using Kirk. You might even want to use it as a middle name because it works as a strong filler name for a boy.
Useful Resources
Discover the meaning and origin of other Scottish boys names.