Meaning of the Name Kenny
The name Kenny is a diminutive of the name Kenneth.
The meaning of Kenny is said to be "handsome", which will please anyone boy or man named Kenny.
Popularity
While not a popular name in its birth country of Scotland it didn't make the top 100 baby boys names in Scotland in 2016 in fact there was only 1 baby registered with the name Kenny. However 13 babys were registered with the name Kenneth.
Traits of People Called Kenny
It is said that those who are named Kenny are confident in themselves and are also dependable and considerate of others, they are great lovers of community and do all they can to bring others together. They tend to be more traditional than others but because of this are known to be highly responsible and very family-oriented. They also have the tendency to obsessively fret over the lives and health of those who the hold dear.
Famous People With the Known as Kenny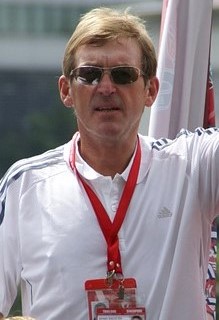 There are a few famous Kenny from Scotland especially famous sportsmen.:
Kenny Dalglish – the famous Scottish and Liverpool football player and manager from Glasgow.
Kenny Logan – the Scottish international ruby star. Logan played on the wing and was awarded 70 caps for his country.
You can also see Kenny is also well known in popular culture:
Kenneth "Kenny" McCormick is the main character in the American cartoon South Park.
Kenny Chesney – a singer, song writer and producer of Country Western music.
Useful Resources