Meaning and Origin of the Name Baldie
Baldie comes from the name Archibald, and that name is a bit more popular. The meaning of Baldie comes from that of Archibald, and Archibald means "precious", "genuine", and "bold." Those are all great words for a name to come from.
The name Baldie can  also be a nickname for someone who is bald or suffers from hair loss.
Popularity of the Name
The popularity of Baldie is not very high, and it has never been that popular of a first name for men. It did not make it to being one of the 100 most popular boy names in Scotland in 2015, but it is a name with character, none the less.
Famous People Called Baldie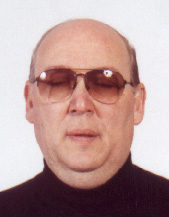 The name Baldie is not one of the more popular ones, but people may have heard it used when referring to Alan Longo, a Brooklyn mobster. His nickname was "Baldie", and it is something that stuck with him for years.
Summary
Baldie is an uncommon names that comes from another name that is just a bit more popular. Archibald has been heard a bit more often and that has a great meaning to it, and that makes the name Baldie great.
Useful Resources
Discover the meaning and popularity of other Scottish boys' names.